This seems to have become my week off from blogging.  I didn't intend it.  I just sort of got busy with other things, and haven't had a whole lot of time to cook or to write.  So I'm going with it.
But worry not.  Twice Cooked will be back very soon with lots of new and interesting content.  There'll be some guest posts, maybe something new in Politics, and some other stuff that I can't talk about yet, but that I know — KNOW! — you'll like.
Meanwhile, here — have a consolation prize: one very sweet cat, eating a strawberry out of Sarah's hand.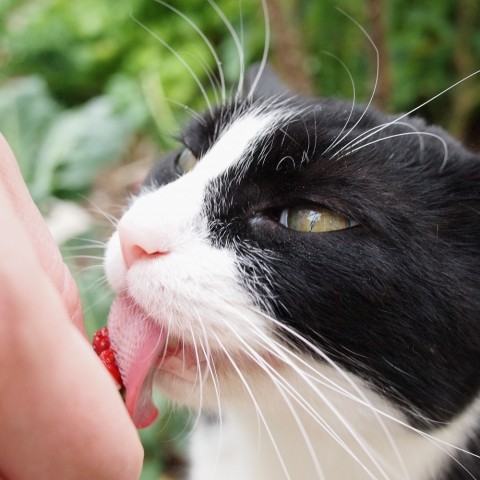 I'll see y'all soon!
… …
PS — have a second consolation prize, too.  Because I can't give you a picture of one cat, without offering some corresponding love for the other: