Welcome, dear readers, to the new new new Twice Cooked.
This seems to happen just about once per year, here. I get progressively more peeved with the clutter and crud that builds up around the edges of the site, and when I can stand it no longer, I go into a fit of web-coding berserker rage, bulldoze the whole thing, and install something cleaner, faster, and (I hope) a little better both to read and maintain.
This particular trip around the block, I think, has some distinct advantages over the last edition of the site. You'll notice that the text has increased in both size and clarity. You'll notice that the sidebars have gone away, hidden behind an expandable menu so that you aren't subjected to any ancillary nonsense unless you specifically want to see it. You'll notice that the images are bigger. And you'll notice — I think best of all — that the site no longer looks like a floating informational plaque amidst a sea of gray. Sure: you can still find Twice Cooked's edges. But it isn't sized on the assumption that it's 1999 and that most of you are browsing at 1024 x 768.
This update, I do have to admit, comes with an ulterior motive. Its timing is not random, but instead coincides with my other big announcement: as of this week, I am officially launching my web design and development concern — basilosaur.us.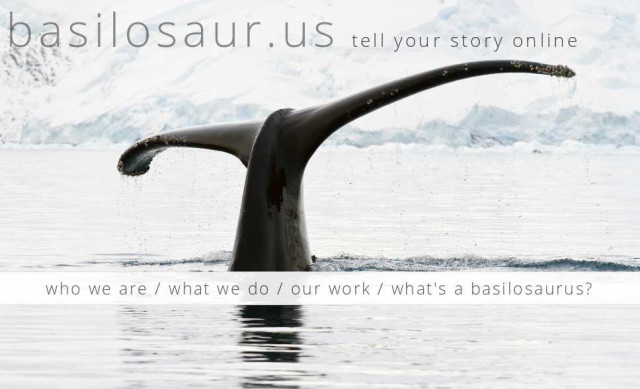 What basilosaur.us does is build websites that are clean and elegant in form and function, that draw on open source tools and established standards, and that present the narrative of your business, nonprofit, or other project in a way that invites visitors in and makes them feel valued. My training is as a folklorist, which means that in addition to technical expertise doing web stuff, I come with a deep understanding of how people communicate with one another. And that's what this is all about: making websites that are humane and engaging to users, even as they're simple to maintain for you.
So if you — or a friend or family-member, or a neighbor, acquaintance, or FOAF — are looking to transform your presence on the web, I hope you'll look at Twice Cooked, and then keep basilosaur.us in mind.
And because I like you all, here's my offer: between now and September 15, Twice Cooked readers will get 10% off the basilosaur.us core package just for being — you know — swell people.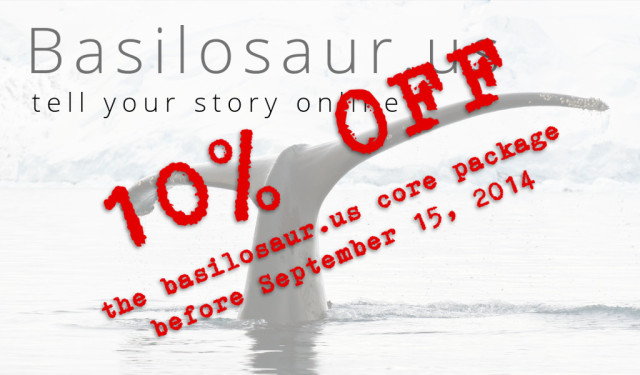 So enjoy the site's new look — and contact me today!