I hope that all of you, out there, are having a happy St. Patrick's Day. I know I am. We're starting the seeds for our summer garden this weekend, and I've been outside for most of the morning helping Sarah build a fence to contain some of our more … let's say aggressive raspberry bushes.
I did, however, want to stop and offer you a quick suggestion for a St. Patrick's Day treat. Irish whiskey — I know — is a little bit stereotypical. But in a season when all I see out there is Guinness this and Guinness that — or even worse, green Budweiser this, and green Miller Light that — this seemed like the lesser evil.
And besides, who doesn't like ice cream? With their booze?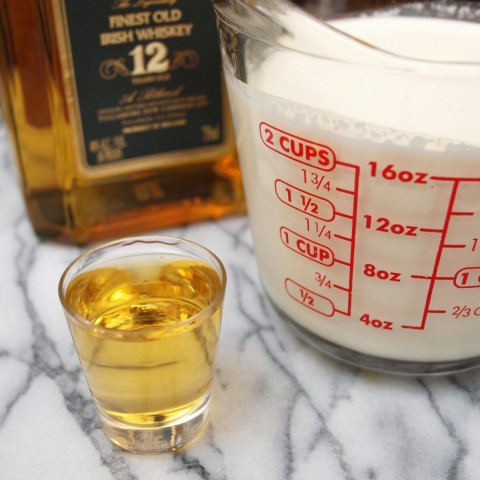 So enjoy this now, while you can. And you might want to enjoy it later, too. I'm given to understand that on the Emerald Isle itself, whiskey ice cream is more of a Christmas treat. So I guess I'm doing double duty, here.
5 Egg Yolks
2 cups Heavy Cream
1 cup Whole Milk
3/4 cup Sugar
2 oz Irish Whiskey (55 grams; it doesn't have to be the best, but I wouldn't use anything I wouldn't drink)
1/2 tsp Vanilla Extract
Add one cup of cream to a metal (or ceramic) bowl, and put it in the refrigerator to chill.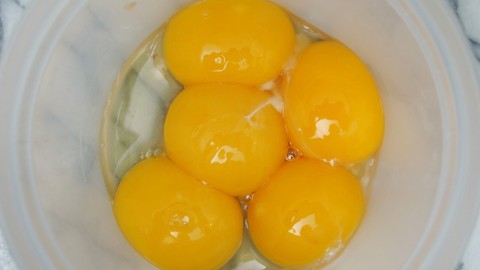 Add the rest of your cream and milk, along with the sugar and whiskey, to a saucepan over low heat, and allow it to come to a low simmer, stirring occasionally. When it begins to steam — and when you begin to see occasional bubbles in the mixture — whisk the egg yolks in a separate bowl, just enough to break them up, then pour in about a third of the hot milk mixture, whisking vigorously to temper the yolks and keep them from curdling. Then pour the whole thing back into saucepan, and continue to whisk until the mixture begins to thicken (this should happen at about 170F).
Once your custard base has thickened, pour it from the saucepan into the bowl of chilled cream. Add the vanilla extract, stir, and chill thoroughly in the coldest part of your refrigerator. When the base has chilled, freeze it according to your ice cream maker's directions.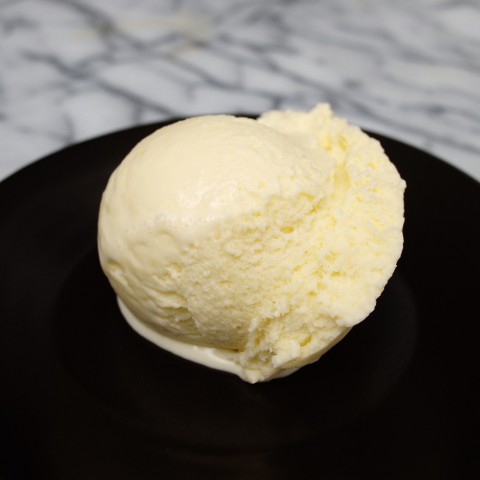 Enjoy!