In addition to grilling asparagus this holiday weekend, and watching Joe Biden deliver some of the most honest, admirable Memorial Day remarks of which I am aware (more on this later — maybe), I had the opportunity to get out of the house and peep about Philadelphia's Eastern State Penitentiary.
For those who don't know, Eastern State Penitentiary is a historic site near Center City Philadelphia (in North Philly, actually). It opened up in 1829 and closed in 1971, and for its first hundred years or so — for what it's worth — it was at the forefront of detention technology. It's the place where the Pennsylvania (or "Separate") system of prison management was developed. And on a less esoteric note, it was conceived of in part by Benjamin Franklin and Benjamin Rush, and it housed some famous inmates like Al Capone.
The site was abandoned after the prison shut down, and it reopened as a well-kept ruin in 1988. And it's home to some of the most stunning architecture in the city. Europe, I told Sarah as I was trying to convince her to come with, has its palaces. America — having different priorities — has prisons. I stand by that. And depressing as it sounds, touring Eastern State definitely put me in mind of El Escorial.
At any rate, I took my trusty Voigtlander rangefinder and a fistful of film with me into detention, and spent some time shooting. The results were mixed, as some parts of the prison were very dark. And I won't say that the photos offer the viewer a comprehensive sense of what the place is like. But a couple of shots came out well, I think, and I wanted to share them here.
Have a look (you can click the photos to enlarge).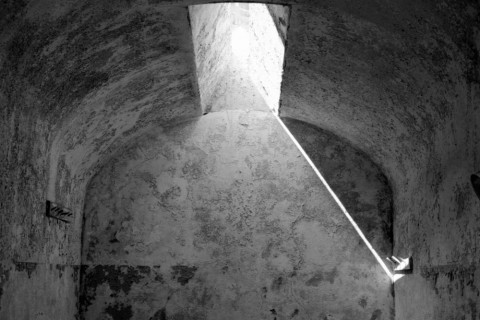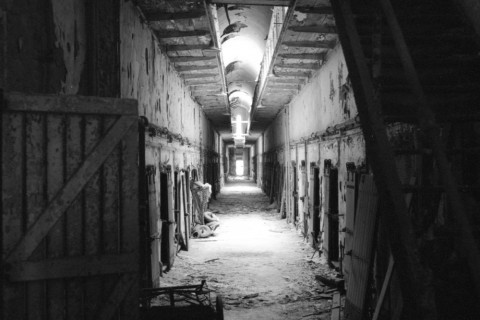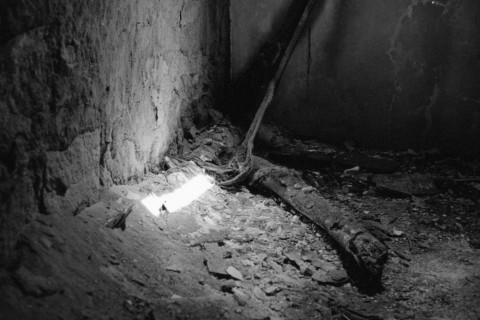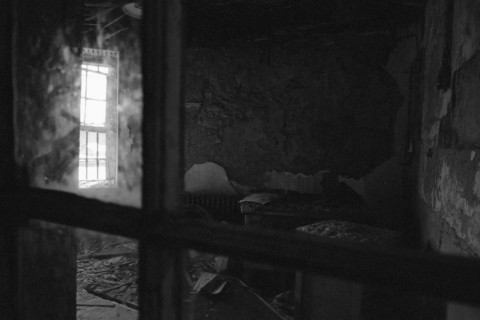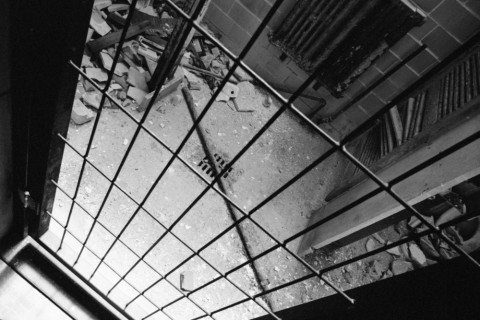 Dirty Shameless Plug: you can get your own m-mount bodies and lenses, from Voigtlander or Leica or Zeiss, right here at Amazon
.  And they have — you know — other kinds of cameras, too.