Strawberry shortcake is elegant, unpretentious, and simple. Yet so often it goes unbearably awry. I don't know if you've ever seen this thing that often lives near the strawberry display in the supermarket. It's a little bowl-shaped golden cake, encased in plastic packaging, that bills itself as the shortcake component of the dessert, and sometimes makes the claim that it's ready for reddi-wip, or some such other nonsense.
This is not a shortcake. This is an angel food cake — generously speaking. Or less generously — in Sarah's words — it is a Twinky without the filling. Shortcake has a technical definition, and what it is is a biscuit. That simple. Sometimes it's a biscuit of the same sort that you'd serve with fried chicken. Or sometimes it's sweetened slightly — which it is in this recipe, here.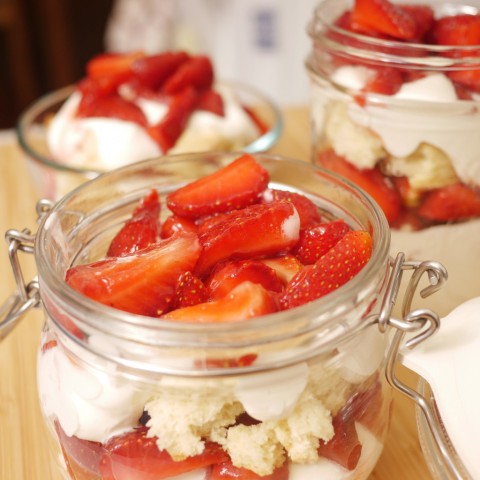 Now that sounds sort of snobbish. I understand. Oh, you might well be saying, look at the food blogger who's too good to eat the packaged cake from the Acme, and wants "real" strawberry shortcake instead.
I'll own my snobbishness when it's appropriate. Believe you me. But I would contend that this choice, the preference for actual shortcake with my strawberry shortcake, is not snobbish in the least. Like most American variations on the biscuit, the shortcake has its roots as a good, working class pastry. Composed only of the most basic ingredients — flour, dairy, a single egg, and a source of fat — it's kind of a food that's calibrated for lean times.
Put it next to bacon and you've got breakfast. Next to chicken, it's dinner. And doused in a little bit of milk, even the stalest three-day-old biscuit specimen makes a fine dessert.
This pre-packaged cake, on the other hand, offers no such versatility. And as to what's in it, I couldn't rightly say. But what I can say is this: it is not really a people's food at all, but the result of a faceless industrial process in which batter is squirted out onto a conveyer belt, floated through a massive oven, and then shrinkwrapped into a plastic package.
It is not cheap cake, but rather cake made cheap.
Homemade shortcake, I would contend, is more delicious, less filled with bad texture and suspect yellow coloring, and almost as easy as getting the plastic package open.
I've said this before, but I'll say it again: biscuits have many virtues, and foremost among them is the fact that, from start to finish, they take no longer to prepare and cook than it takes to make the rest of your meal. So a half hour. Mostly unattended. At most.
This week's experiment does nothing that's experimental. It makes the aesthetic choice to tear the shortcake apart and treat it like the base of a trifle, or a parfait, or a mess. But that part is optional.
Really, the point of this week's recipe is this: that strawberry shortcake — by which I mean real strawberry shortcake — is a lark to produce in the kitchen. It is as easy as buying the components (such as they are) at a supermarket. So why, this week's recipe invites you to ask, would you do anything other than make it from scratch?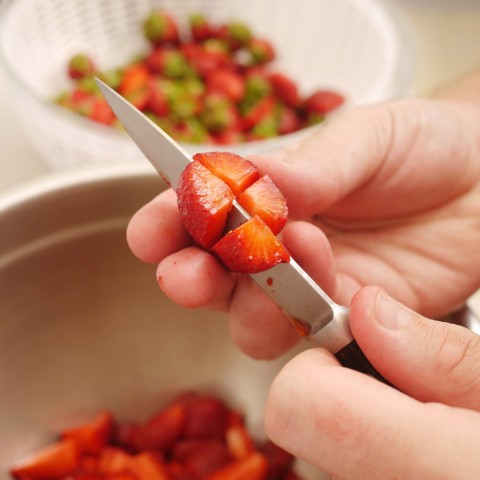 Strawberry Shortcake
The Shortcake:
2 cups Unbleached AP Flour
1 stick Unsalted Butter, chilled and cubed
1 Egg, beaten
1/2 cup Kefir or Yogurt (a generous half cup)
2 tbsp Granulated Sugar (plus some for sprinkling over the biscuits)
2 tsp Baking Powder
1/2 tsp Salt
The Strawberries and Cream:
1 1/2 quarts Fresh Strawberries
1 cup Heavy Whipping Cream
1/4 cup Confectioner's Sugar (a scant quarter cup)
2-3 tbsp Granulated Sugar
1 tsp Vanilla Extract
For the shortcake:
preheat your oven to 450F. To the workbowl of a food processor, add the flour, sugar, salt, and baking powder, and pulse once or twice to mix. Add the chunks of unsalted butter, and pulse in five-second intervals until it is incorporated with the solids, and the whole thing is the consistency of sand. Then add the egg and kefir (or yogurt), and continue to pulse until it all comes together as a dough.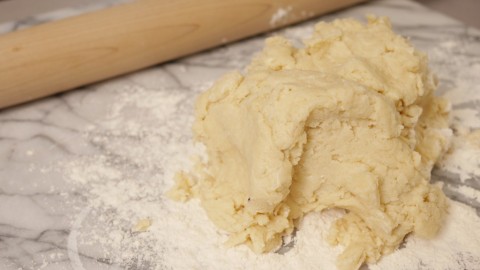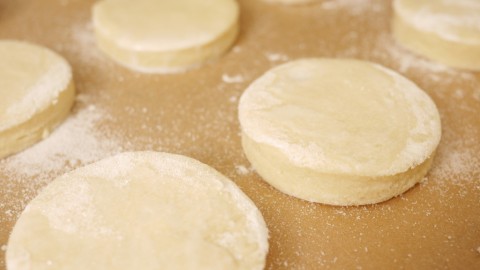 Turn your dough out onto a well-floured pastry board. With a (floured) pin, gently roll out the dough until it is a bit more than half an inch thick. Then, with a biscuit cutter, cookie cutter, or the edge of a drinking glass, cut out rounds and place them on a parchment-covered baking sheet. Ball up the dough, reroll, and keep on cutting biscuits until there isn't enough dough left to make a whole one.
When the biscuits are cut, brush each one with a small amount of milk, cream or kefir. sprinkle them with a spoonful of granulated sugar. Then bake for 20-25 minutes, until they are tinged brown and cooked all the way through.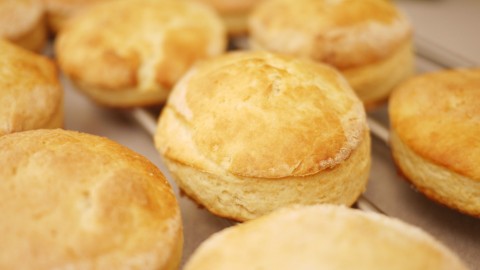 For the strawberries and cream: while you are waiting for the finished biscuits cool, core and quarter your fresh strawberries, sprinkle them with a couple of tablespoons of sugar, mix well, and allow them to sit for twenty minutes, until they give up their juices.
Then, when the strawberries are just about juicy and the biscuits are just about cooled, add the confectioner's sugar and vanilla extract to the heavy whipping cream, and whip it until it forms (very) soft peaks. Be careful not to over-whip. Stiff whipped cream may be okay in a cake, but it has no place here.
Putting it all together: when all the pieces are done, in mason jars or other vessels of your choice, do the following: tear up a biscuit, and use the pieces to line the bottom of the glass. On top of that, layer a couple of tablespoons of whipped cream, and then a couple of tablespoons of strawberries (including some, but not a lot of their liquid). Repeat the layering until you have filled up the container.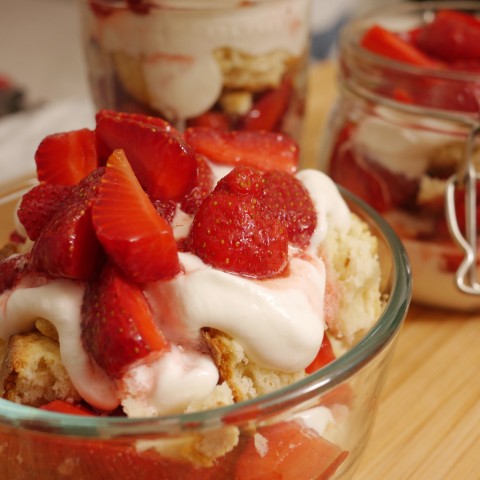 Serve immediately with a long-handled spoon, and enjoy.
If you're using a pint container, this should make about six servings.