My post about fried rice, it seems, has gotten me thinking about weeknight food. It's gotten me thinking about those fast, easy recipes that serve when time is at a premium, but also that more than serve: that please, that offer comfort, that turn into favorites in a peculiar way that more elaborate, once-in-a-while dishes almost never do.
This is one of those. And its formula, I think, will look pretty familiar. For two reasons.
First: you should pretty clearly recognize the logic of this dish from the fried rice — and probably from a dozen other recipes I've posted here since Twice Cooked's inception. There's a carbohydrate, a protein, and a green; onion, spice, and fennel. It's a handy combination, this. And one that, once you have it down, you can use in an indeterminately large number of permutations, all to good effect.
Were I to be presumptuous and offer you all a piece of advice, I'd tell you to take this formula and run. Who needs to read a recipe blog when you have the master key?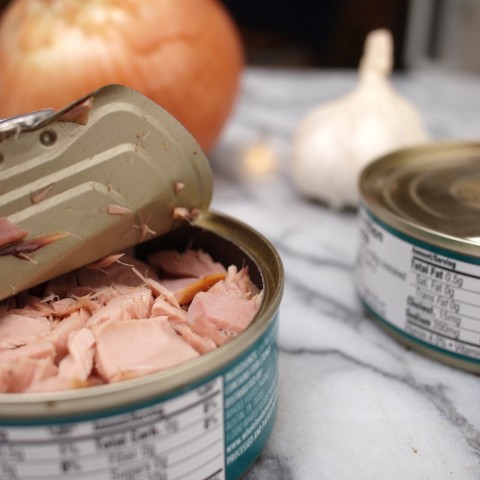 But anyway — second: this dish should look familiar because it's a riff on an old weeknight classic. No, it isn't real tuna noodle casserole — that favorite of pine-box American-style cooking, of June Cleaver and Carol Brady (or at least her maid, Alice), with its Campbell's cream of mushroom soup, its canned peas, and its topping of bread crumbs.
It's not that. But it's something like. It's inspired by.
It has most of the same basic elements as its namesake dish. But here, they're put together with a little more care, a little more thought, and a little less of that good old-fashioned, over-processed, out-of-a-can, well … yuck.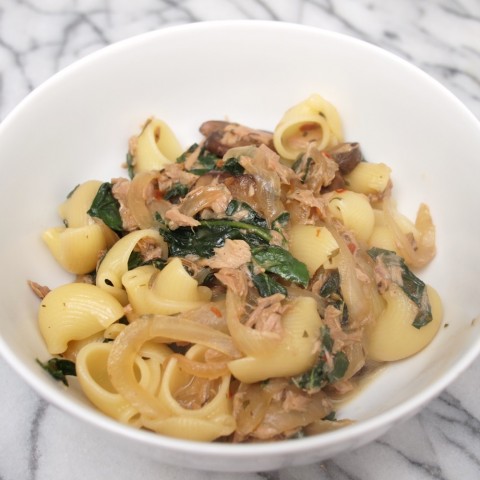 This is a recipe that has seen a lot of variation over the years: baked or not baked; egg or no egg; balsamic or plain. I would encourage you all to start from here and play. With proper experimentation, you can get a whole lot of mileage out of this one.
1 box Extruded Pasta
10 oz. Tuna (I use Skipjack when I can, as its population is generally considered sustainable)
1 bunch Kale or Collards, stripped and chopped
1 pint Mushrooms, sliced
1 Medium Onion, sliced
6 Garlic Cloves, minced
3 tbsp Parmesan Cheese
3 tbsp Romano Cheese
1 tsp Crushed Red Pepper
1 tsp Tarragon (I'm a regular tarragon of virtue!)
1/2 tsp Thyme
1/2 tsp Fennel Seed
Olive Oil
Thai Fish Sauce
Fresh Ground Pepper
Salt
Fill a pasta pot with salted water, and set it to boil. Add a generous quantity of olive oil to a sauté pan over medium heat, then add the mushrooms, along with the crushed red pepper, fennel seed, and a little salt, and cook until they look about halfway done (about ten minutes). Add the onion, thyme, and ground pepper, and continue cooking until the onion is soft and starting to brown (another 20 minutes or so).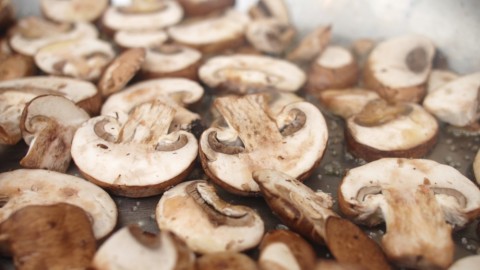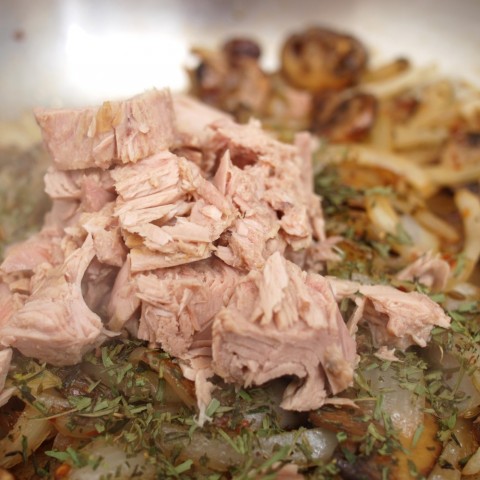 When the onions are browning, add the pasta to your boiling water, stirring to make sure it doesn't stick together. Add the tuna, garlic, and tarragon to the sauté pan. Mix well, and cook for about three more minutes.* Then add a couple of ladles worth of pasta water to the sauté pan, along with 1-2 tablespoons of fish sauce. Place your chopped kale on top of the mixture. Cover the pan, and cook until the pasta is done.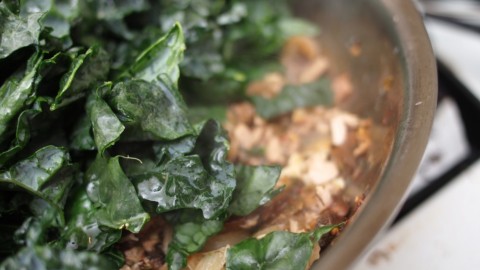 When the pasta has finished cooking, drain it (but not too well), and add it to the sauté pan. Add the Parmesan and Romano cheese, mix well, and allow the whole dish to cook together, stirring occasionally, for about five more minutes.**
Serve hot.
* If you wanted to add a little bit of balsamic vinegar, now would be the time.
** If you want to turn this into a baked dish, no problem! Remove the mixed pasta from the heat, and toss in one beaten egg. Sprinkle the top of the pasta with about 2 tablespoons each of Parmesan and Romano, and then stick it in the oven, uncovered, at 400F for about 20 minutes. But remember: if you're going to do this, you'll want to under-cook your noodles just a little bit. Otherwise, they'll get mushy in the oven.