Almost nine months ago, now, I made this post about the encroaching fingers of crass capitalism, stretching themselves over this blog, beckoning you (dear readers!) to buy, buy, buy. I added some (tastefully unobtrusive) advertisements over on the sidebar that would encourage you to click through, and support this site by indulging your wicked taste for online shopping. And then I never mentioned it again.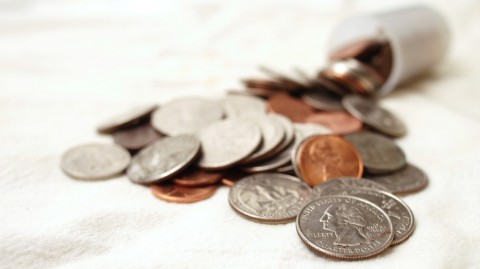 Well, dear readers — welcome back to Mammon!
That's right. In this season of darkness — of bare trees and short days — a light approaches in the distance. It is the cold fluorescent illumination of big-box stores, the red-and-green flashing light of Christmas, the twinkling candlelight of the Hanukiah. And to that light, we here at Twice Cooked say: ME TOO!
And so, for your benefit and mine, I have compiled a multi-part holiday gift guide — offering some thoughts about what to get for that hard-to-shop-for foodie in your life. Click through on any of these (reasonably-priced and eminently useful) items, and support Twice Cooked, even as you're doing the shopping that you otherwise so desperately need to do.
And if none of these items catch your fancy, click through to Amazon, anyway.
Because the shopping you do today will help keep Twice Cooked going in the year to come.
Part I: Gadgets for Foodies