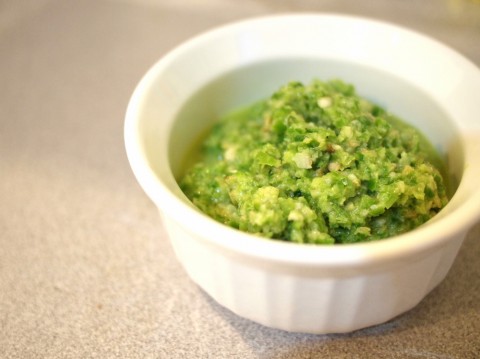 1 pint of mixed hot green chili peppers (I used some Thai peppers, some Serranos, and some Portuguese)
4 cloves of garlic
1.5 Tbsp white vinegar
1 Tbsp olive oil
1.5 tsp white sugar
Fish sauce (or salt) to taste
Chop and stem the peppers, then add all the ingredients to a food processor, and blend until you have a coarse paste. Transfer to a container, and refrigerate for 24 hours before using. The result will be similar to Tuong Ot Toi: very hot, but very flavorful, and an excellent condiment for everything from grilled meat to mango. It should last, without a problem, for at least a week.