Can you hear it?  The cadence of our steps, faithfully attuned to the deafening drumbeat of holiday consumerism, marching us ever forward, onward toward the turning of the year, toward the yawning gates of Mammon.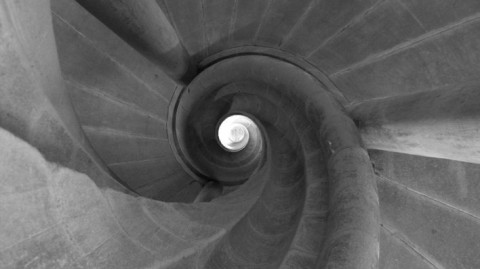 Seriously. It can feel that way, can't it?
But then, all things considered, there's nothing to be done.  Gifts for the holidays, whatever the holiday, are a requirement, I'm told. And though there are some folks in our lives for whom we can make things — cookies, cakes, hand-dipped truffles — there are others for whom it is the cost, not the thought, that counts.
Yesterday, intent on alleviating some of your annual gift-buying angst, I posted part one of the Twice Cooked Holiday Gift Guide, wherein I proffered an abbreviated explanation of how, by clicking through this site to Amazon.com
, one may satisfy one's end-of-the-year obligations, while simultaneously supporting this site. And wherein I offered a list of (moderately-priced and eminently-useful) foodie-friendly gadgets that are well-suited for friends, for family, for significant others.
Today I offer part two. Because though your (boy|girl)friend may have no room in the house for even one more cast iron skillet, a quality cookbook is never unwelcome.
Part II: Books for Cooks
Like before, if none of these items catch your fancy, consider clicking through to Amazon, anyway
. Because as I said: the shopping you do here today will help keep Twice Cooked going in the year to come.